The website you created when you first started your firm no longer shows your values and skill. After 20+ years of excellent work, we worked with Carlin & Associates to show they are a top CPA firm by creating a new tagline, a fresh new website and content that shares a story of excellence.
Check out the site for yourself. Click home page below.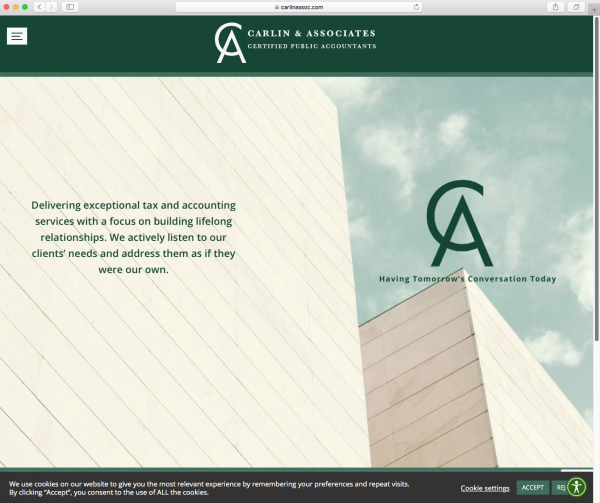 See the details of the project here in our work section.
Tired of being embarrassed about how your site is so old? Reach out today and let's create a site map for you and talk about how we can make you show up with excellence online.
<<Help me, Laney, my website has fallen and it can't get up>>